Meet some of our advisors

Meet some of our advisors
Angelika
" I was born with clairvoyant gifts. Now, I have almost 30 years of experience. My style is very positive, comforting, caring, healing, and supportive"
I was born with clairvoyant gifts. Now, I have almost 30 years of experience. I view a situation from ALL points of view, and I go beneath the surface. My style is very positive, comforting, caring, healing, and supportive. I will not give you a precise time frame nor give you false hopes. I provide you with a direct answer. In case you looking for insight, advice or healing your situation, I will show you what will be the best for you and help you to manifest a wonderful outcome.
My Zodiac Sign: Scorpio
My Education: Master Degree in Science.
My Languages: English and Russian
I know how to help people create a bright, healthy, abundant and successful life. Following guidance of your Angels / Spirit Guides, you will be able to succeed in any kind of situations, including in love, business, legal, finances, health, family, kids, weight issues, success, and pets. Any type of your relationship will become long-termed, incredible and powerful. Many people around the world, who followed my guidance, turned in the best versions of themselves, enjoy their love / family / business / social life in full, and manifest all they dreams into reality.
My Schedule: I am in USA. My Time Zone is PST. Usually I answer any question very fast Monday – Saturday from 1 pm to 8 pm. Sunday is my day off. But if you'll have an urgent question, I'll answer as soon as I can. You will know about any schedule changing. All questions that were not answering till 10 pm PST, I will start answering next day.
I answer all questions in order received. It's fair to everyone.
Contact Angelika on fortunica now
Aadya (Isha)
" I work with the spirits guides and my cards to provide a detailed reading for your future possibilities."
I am located in India 🇮🇳 Sometimes my answers may take a bit longer as i am from different time zone(IST), please trust me I do all I can to get back to you as soon as possible.
My style: Inspiring ☀️
My star sign: Aries ♈
My services: I am a psychic tarot card reader,  I work with my guides, I even use cosmic aura and numerology to help people develop their relations better and to predict the future possibilities. I guide people to a better life with happy moments and positive energy.
My Services: 1)Reiki Healing ( 2 messages), 2)Pet reading dead/alive (1 messages), 3)Karma reading (2 messages), 4) Aura reading  (2 messages), 5) Detailed card reading (special based products), 6) palm reading (special based products), 7) Life purpose ( 1 message ), 8) Luck & Success ( 2 messages ), 9) Love & Relationship ( 2 message ), 10) Career & Work ( 2 message ), 11) Natal chart (session based products)
If you send me your picture + date of birth + place of birth + your question I can provide you with an accurate reading.
My skills & gifts: Tarot cards, Cosmic energy, Numerology, Clairvoyant(Remote-viewer), Crystal ball predictions 🔮, Reiki healing master and spirit guides, Dream interpretation, Chakra balancing, Karma expert and medium, Astrology, Rituals
My working experience: 10 years Psychic, astrologer, 6 years Numerologist, 6 years Reiki healing, 5 years as Ghost buster, 5 years Relationship Councillor, 4 years Spiritual workshop organiser, Psychic from birth
My motto: "Helping is the best inspiration"
About me: My life is full of happy moments, so i inspire people to live a beautiful and happy life by helping others and putting a smile on their face. I am a relationship expert who with the help of my guides help people to improve their energy levels in positive direction and guide them towards a better life. I believe in loving 💟 every soul, because every soul deserves to be loved. I never used my skills for commercial purpose till date, all people i helped throughout my life were family members, friends, friends of friends and their relatives. Everybody loves me and have faith in my guidance.
True story: I have helped many to get back their partner with love and more energy connection. Once i saved a relationship from a dramatic ending just because they had some misunderstanding regarding each other and now they both are happily married and living abroad. 👰
Contact Aadya (Isha) on fortunica now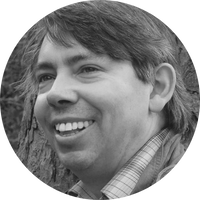 Colin_C
"My goal is to empower you and help you move forward. Your power lies within"
I am a tarot reader who is also a psychic medium; I use my gifts to give your guidance in your relationships. I am always honest: if you need to make a painful break, I'll help you see why that is and how to get through it.🎈🌷🌷 
My Motto: Your power lies within🏅
My Hobbies: Literature; Poetry; Opera ✨
My skills & gifts: Rider Waite tarot; Psychic; Mediumship 🔮🎴
My working experience: I have worked as esoteric advisor full time since last December; 5 years working in end of life care and 20 years plus as a journalist. 
About me: I work with people to empower them to move forward. My predictions have been proven to be accurate, sometimes even to the actual day. I am a member of TABI (the Tarot Association fo the British Isles) and I have studied tarot and mediumship at a major London College. I am also a Holy Fire, Karuna and Usui Reiki Master.
Have a good day all of you 💌🌟
Contact Colin on fortunica now
LoveHarmony6
" I am a psychic intuitive reader that specialises in love and relationships"
I am located in Pakistan, 🇵🇰!
My Style: Empathetic and Straightforward.
My Star Sign: Libra  ♎
My Skills and Gifts: Love and Relationship- Career related dilemmas- Breakup and relationship turmoil- Cheating and affairs- Family- Friendships- Relief from negative mindsets- counseling- Tarot- Angel card reading.
My work Experience: I started at the age of 15 and have been using my ability to get accurate readings for my clients on different physic platforms along with face to face readings for private clients. My family heritage is such that I come from a long line of spiritualists who have helped numerous people with dilemmas that they were not able to handle themselves.  My ability to empathize with people allows me to gain a connection with my clients and on their situations which is helpful in accurate and heartfelt readings.
My Services: I am a Psychic intuitive reader, specializing in love and relationships. I pick up on energies and the current state of mind of a person during a reading. My logic is sound and is supplemented by my ability to understand and feel energies that makes my readings accurate and overall helps the clients get clarity and follow a positive and beneficial path in life.
My Motto: Before you can truly love someone else you need to love yourself.
About me: I am a heartfelt person with a good sense of humor. I enjoy talking to people and understanding their situations and helping them in whichever situation they may be in. It is positively uplifting for me when I am able to bring happiness, hope or positivist into someones life.
Hobbies: I enjoy traveling, eating, yoga, connecting with nature.
What People say: I have been told that I am a very good listener and easy to talk to. People have a tendency to open up to me as I am warm and welcoming.
True Story: One of my clients was suspecting his wife of cheating on him but at the same time he was avoiding any form of communication with her because of his ego. There was a huge communication gap between them and their marriage was falling apart. I told him that she was loyal to him and was only behaving in a certain manner because of certain misunderstandings between them. My reading helped him open up to his wife and now they are happily married and very much together.
Contact LoveHarmony6 on fortunica now
Hazel L
"I'm a straight forward reader: no sugar coating as that's not fair, but if it's the truth that you want to hear, contact me"
I am located in UK, 🇬🇧
My style: I'm a very direct person with compassion.
My star sign: I'm a Scorpio ♏ and have all the traits, caring and very direct.
About my services: I work with my cards but my spirit guide who has the name of Cathy leads me along the path of information for yourself , i will give you exactly what my guides give me and not what you want to hear , you will see that you will get the answers to love and life and the basic of everyday challenges
Picture Services: Face , cards , spirit and pendulum readings.
My skills and Gifts: White Snake Tarot , Rose🌹, Clear and many other Pendulums. Psychic and clairvoyance. And I also gained an A level in information advice and guidance at Cambridge university.
My working experience: I have been doing this work for many years now coming up to 11. I have also had the privilege to run my own business.
My motto: I always say to clients that you cant change the past but you can dictate your future, you need to be in control and feel empowered of your own life not anyone one else then you can move forward.
About Me: I love to help others feeling empowered in they own situation , love readings and home life i like to work with , you will be told the truth and no beating around the bush , this is your life and your the one in control and if i can help you see that , that's where you will start to change the way that you think. I work for this company and have my own , so work with many different clients and work mates, I also deliver one to one lessons in development and how to control the way that you work with spirit .
I always give the client the most out of the readings with timings as this is where I give what I'm given. The details that i am given I always pass on, my guide also has a wicked sense of humor and that's why I love working with her so much
My hobbies: I do a lot of gardening as growing your own fruit and veg is very rewarding , I also like to decorate.
What People Say: user … LADY 39 I have had many readings from Hazel as I ask for guidance as well as for predictions. She is always quick to tune into the situation. this morning, Thursday 4th of Feb, I had a quick chat and she said not to go in the panic mode and they are sending out the interview invite only now. Yes, i was panicking as they have passed their date. She was indeed correct. Yes, I got the interview invite and i will update you next week with the outcome:) thanks again.
True Story: I helped a young man who had completely lost his way in life was living in foster care and didn't know where to go or what to do …. hes now turned his life around and is a engineer and has a good job and soon to move into his new home
Contact Hazel L on fortunica now
Choose your advisor from more than 250 professionals